Take the Secure Identity Challenge!-Stickley on Security
* To read this article, first in the "More Education Options" dropdown menu that appears select "Test Your Security Knowledge".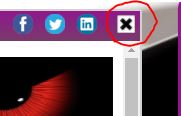 Then, close the current article by clicking on the black "x". Choose the quiz above in the left side "Quiz Yourself" list.
For more information, and to learn about Stickley on Security, visit https://www.midoregon.com/education/security.shtml.