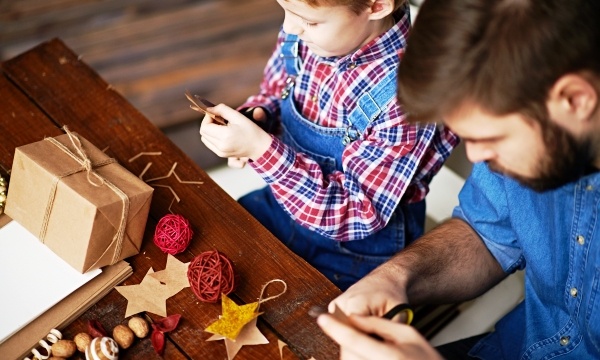 Gift Giving is a Year Around Activity
Do you remember the best gift someone ever gave you? What made it so special? Were you really excited? Giving gifts can make you feel the same way.
People give gifts for birthdays, holidays, and religious occasions. It's also nice to give a gift to mark a special occasion: If your sister just earned a leading role in the school play, you may want to give her something to say congratulations.
Gift-Giving Planning
Giving gifts takes planning and saving. Here are some tips to help you along:
Make a list of all the people you want to give gifts to and how much each gift will cost. This will help you figure out how much money you need to save.
Help your parents and neighbors with odd jobs to earn money. Offer to walk dogs, mow lawns, or baby-sit. 
Save part of your allowance. Put 50 cents a week in your credit union share account and you'll have almost $30 by the end of the year. You also could put the money in a Savers Club account, which helps you save just for buying gifts.*
It IS The Thought That Counts!
Thoughtful gifts are the ones people keep for a long time. They don't have to cost a lot. Shop the sales, or check out second-hand stores for special and unique items. Here are some inexpensive gift suggestions:
Put together a photo album, or frame a picture of you and the person who will receive the gift.
Buy or make a calendar and fill in birthdays and anniversaries. Add small pictures.
Make a clay flowerpot or pencil holder.
Knit a scarf, or make a beaded bracelet or necklace.
Give chore coupons for a free car wash or night of baby-sitting.
Wrap your presents in homemade wrapping paper.
 *Mid Oregon Credit Union has great savings vehicles to keep you on track. A Savers' Club, Save to Win account, Share Certificate or basic share (savings) account might be just right for your situation.
Visit Mid Oregon's Savings webpage to see, call us at (541) 382-1795 or email our contact center, or visit a Mid Oregon branch to learn more!